MWC_2016
Barcelona, Spain, 22-25 February 2016 – Mobile World Congress (MWC)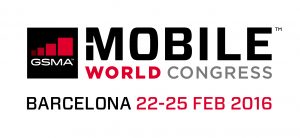 Mobile World Congress (MWC) is the world's largest exhibition for the global mobile industry. At MWC mobile operators, manufacturers, component providers, service providers and many others within the industry showcase their latest products and offers. The MWC is a yearly event located in Barcelona, Spain. The number of exhibitors is typically over 2000, and annual attendance is generally almost 100 000 people.
In the 2016 event, occurring February 22-25 CONVINcE project results have been showcased. CONVINcE addresses the challenge of reducing the power consumption in IPbased video networks with an end-to-end approach, and at the MWC event CONVINcE project consortium members were involved in demonstrations of two different power consumption saving approaches, being results from CONVINcE project activities. Firstly a power consumption measurement tool for battery powered devices as developed within CONVINcE was presented to selected companies in the exhibition area. The power consumption measurement tool provides possibilities to product developers and software design engineers to measure and analyse the power consumption of battery powered devices. It also enables a correlation between software debug logs with the power consumption allowing software optimizations for minimizing the power consumption of battery powered devices. This power consumption measurement tool is expected to be part of the CONVINCE project test bed.
Secondly the collaborative architectures for power efficient DASH video streaming delivery over cellular mobile networks as developed within CONVINcE project for power consumption savings in mobile terminals was also presented to selected companies in the exhibition area. This solution allows a video streaming client in a mobile terminal to directly interact with mobile network nodes, in order to optimize the video content flow from head end to mobile terminal over a mobile communications network.