Orange_Salon_2016
Paris, France, 6-8 December 2016 Le Salon de la Recherche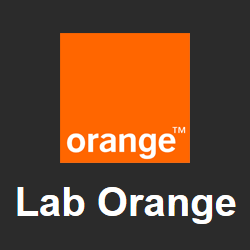 The Orange Labs Research Exhibition (Salon de la Recherche) is a major showcase for results from the Orange Group's research laboratories. This year, during three days, more than 2800 internal and external visitors came at the eco-campus Orange Gardens (Chatillon, near Paris) to meet, exchange and share with the researchers of Orange.
The tool developed for CONVINcE by Orange has been selected and presented during this event.
The demonstration tool we have presented is an innovative optimization tool to address placement issues (where to deploy equipment) in SDN networks. First, it allows identifying the least cost SDN controller deployment scenario, even in case of multiple controller failures. Thus, it helps network architects to design cost-effective, efficient and reliable SDN networks. Second, it allows to determine and to visualize the maximal energy gain that could be obtained thanks to a smart load balancing of requests across several geographical distant data centers.
We had the pleasure to meet and to present our work to Peter Herrmann, Director of the Celtic Office, Serge Bodjrenou, from the French Public Authority (DGE, Department of Digital Economy) and Valerie Blavette, from Orange, Celtic-Plus Vice-Chair, who came at our stand (see photo).